Microsoft
Microsoft Dynamics CRM needed an improved Inside Sales process.  We helped them develop an improved process for developing and running sales campaigns.
Microsoft developed a better support model for their Skype/Lync voice solution. We delivered marketing messaging and positioning, data sheets, website content and newsletter content.
Microsoft was launching Dynamics AX 2012. We developed messaging and collateral for their different market segments including manufacturing, professional services distribution, public sector and retail.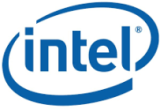 Intel
Intel needed to promote their Intel Cloud Edition for Lustre* Software running on Microsoft Azure.  Wild Horse Strategies helped them develop messaging and positioning, a sales guide, a customer PowerPoint and a set of sales campaign emails.

Trillium Employment Services
Trillium wanted to better show the value that businesses get when they hire employees with developmental disabilities.  Wild Horse Strategies developed new messaging and positioning for Trillium and helped them better identify their target markets.
Access Laser Company
Access Laser wanted to enter into a brand new market area.  Wild Horse Strategies helped them evaluate the market size and identify key players in the market.   Wild Horse Strategies also took photographs of Access Laser facilities and products getting them on the cover of Laser Focus World.
Veit Tool & Gage
Veit Tool & Gage wanted to move from a custom precision machining company to a standards product company.  Wild Horse Strategies helped them develop a new target market philosophy and create a new website with new messaging and positioning to highlight their standard products.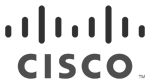 Cisco
Cisco was launching a new thought leadership sales campaign based on the Internet of Everything. We developed and delivered a sales enablement plan and campaign including sales tools, sales training, customer and seller collateral, and a marketing communication plan.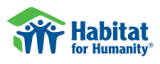 Habitat for Humanity
Habitat for Humanity needed to drive new business to their stores in King County, WA.  High quality photos (via Dan DeVries Photography) helped to enhance the on-line look of their Bellevue store.

VMware
VMware was restructuring how they managed their global marketing development funds program. We helped define an improved process and ran the PMO for the various related workstreams. We also managed the change management process.

F5 Networks
F5 Networks needed to update their messaging and positioning for their wireless service provider products and services.  We built new messaging pillars and business scenarios based on their end customer needs, and used that messaging to develop a brochure for a major trade show.

Criterion NDT
Criterion NDT is a new company that needed to grow their business. Wild Horse Strategies developed a full strategic marketing plan, SWOT analysis, and a 5 year product roadmap for the company. We brought together a team of engineers to develop and deliver a new product line to replace the distribution product that was obsolete.

SigFox
SigFox is an IoT communication company going through rapid growth.  We delivered updated messaging and positioning, a PowerPoint presentation and sales guide.

Northwest Fundraising
Northwest Fundraising helps local schools bring in revenue for playgrounds and other non-funded school programs.  We helped them with target marketing, messaging and positioning, photography, and updated collateral and web pages.

Lynk
Lynk is a Dublin Ireland taxi company that needed new messaging and collateral for launching their new smartphone booking application.  We delivered a PowerPoint presentation, sales guide, and email campaign template.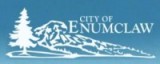 City of Enumclaw
The City of Enumclaw wants to grow their downtown core.  Dan is heading up the Food, Beverage and Ag Tourism Committee and is a member of the Enumclaw Arts Commission.

Sonic Concepts
Sonic Concepts has delivered ultrasonic transducers for over 20 years.  We helped them segment their market, and develop messaging and positioning for each of the new markets.  Updated website with new look and content.

Darwin's Natural Pet Products
Darwin's wanted to validate the pricing model for their premium pet food products. We performed market research determining customer preferences, asking customers what they would be willing to pay.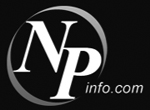 NP Information Systems
NP Information Systems needed customers to understand the full portfolio of products they offered and the value they delivered. Wild Horse Strategies provided marketing messaging and positioning, customer facing data sheets and website content.

C-Labs
C-Labs was launching a new innovative software technology product. Wild Horse Strategies helped them to segment their market, define products for those markets and develop messaging and positioning. Developed website content and press releases.
Bellevue Arts Museum
Bellevue Arts Museum needed a website that gave patrons the information they needed and put them on par with other museums such as the Seattle Arts Museum. We brought together a team of marketing and web professionals, surveyed museum patrons and delivered a brand new website.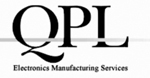 QPL
QPL is an established manufacturing firm that needed to grow its business. Wild Horse Strategies created a SWOT analysis and marketing plan and identified new target market segments including energy, aerospace, industrial, military and medical with matching messaging, collateral and web content. Implemented a PR campaign.

Trygtech
Trygtech is an established engineering services company that needed to expand its business. We did a marketing and SWOT analysis and put together a strategic marketing plan for the company outlining different market segments and products for those markets.

Ascension Technology Group
Ascension Technology Group delivers corporate leadership services. We helped them create new marketing messaging and branding, and helped develop a focus on new business opportunities.

Northwest Equine Stewardship
NWESC is a non-profit horse rescue that needed to increase their income to provide as demands on their services increased. Wild Horse Strategies helped them create a new logo, new marketing messaging and positioning and website content, and hold fundraising events.