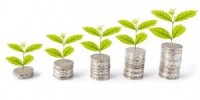 Market development funds (MDF) are often used by companies to drive an increase in sales through their partner or representative channels.  These are also referred to as marketing development funds and co-op funds. According to Wikipedia, approximately $50B per year is offered to partners and representatives for MDF activities.
Uses of Market Development Funds
Market development funds can be allocated for many purposes:
Co-branded advertising. The goal is to have partners drive brand development and awareness in their unique territory or market segment. Partners should know which promotions work best for their territory, and what trade shows/events should be attended.
Funded heads. The company offers to pay all, or part of the salary of a staff member located at the partner site. This staff could be a technical or a sales resource.
Sales Promotions Incentives Funds (SPIFs). The company offers a bonus directly to a sales person for closing a sale tied to a specific campaign. This can help drive targeted sales.
Sales enablement (Training). This helps to ensure that the partner has adequate knowledge and skills to effectively sell the product or service.
How the Programs Work
Market development funds are usually awarded to partners ahead of the actual sales cycle. In a perfect world, the company and partners get together for an annual (and quarterly) planning process, and set sales/performance goals. Market development funds are then allocated to support those goals. At the end of a specific time period, the partner recaps how the money was spent, and invoices the company.
Co-op funds work a little differently in that partners get funds based on sales they have already achieved.
The Plusses
Market development funds allows companies to invest some of their corporate marketing funds with their partners. This can provide a higher ROI than if marketing programs are just run out of the corporate office. These funds can also help "steer" partners towards projects and products that the company wants to focus on. Done correctly, market development funds can strengthen the company-partner relationship and drive an increase in sales and profitability.
The Minuses
Market development funds can be difficult to administer. Companies and partners need to make a concerted effort to agree on goals, and keep track of expenses. Partners may not understand the program and choose not to participate.
Conclusion
If managed correctly, market development funds can help increase sales channel performance and create a better relationship between a company and their partners.  For more information, see my blog on External Sales Channels.