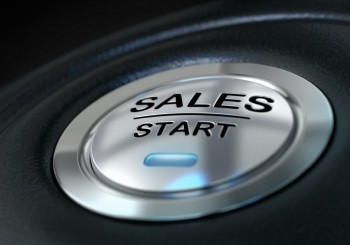 Business is out there. But if the products you manufacture are complex, advertising and direct marketing may only get you a few contacts.  You need a knowledgeable field sales person to close the deal.  And once the sale is made, training and support visits are often required.
So what are your options?
Option 1 – Use your inside sales team to close deals in the field.  This requires sending people out to the customer.  Costs include airfare, rental cars and hotels.  Plus time outside of their regular jobs.  On the plus side, inside sales personnel usually know your products the best.  Support of the product in the field can be expensive – if troubleshooting requires additional trips to the customer's site.
Option 2 – Have an in-territory direct sales person.  This person is usually on a mix of salary plus commission.  You also have to pay their travel expenses.  On the plus side, they know the territory, they are focused on your products, and as an employee you can direct them to do what you want.
Option 3 – Have an outsourced sales force.  In this option, you engage independent representatives who only get a commission when they sell something, or when something gets sold in their territory.  They live in the territory, and if you choose wisely, they can sell complementary product lines that get you into your target markets.  If sales are slow, you don't pay anything.  But they are independent, and you can't tell them what to do.  And they focus on selling other products, not just yours.
What is the break-even point for a direct in-territory sales person vs. an independent representative?  From an expense perspective, a good direct sales person can cost you $150K in salary and commission, $50K in expenses, and $50K for an office – for a total of $250K.  This number could be much higher outside of the US.  So using the model below, for an independent representative earning a 10% commission, the break-even point is $2.5M in product sales.
But the real bottom line is – which sales force is more effective?  I have worked with independent representative that were so well positioned, the principal company would never had made any sales in that territory at all.  The sales representative was worth every penny of commission paid.  I've also worked with independent sales representatives that were so busy with other principals, no sales were ever made.  Plus they never took the time to learn the product line.
Choosing the right sales channel takes many factors into consideration including complexity of the product, the target market and the opportunity within the territory.  Wild Horse Strategies is a marketing company that can help you develop effective sales channels and increase your revenue and profitability.